What do I need this certificate for and what does it contain?
The Certificate of Good Standing is a document often required by foreign authorities, organisations, banks and other financial institutions to verify the status of the Seychelles offshore company.
Even if one usually assumes a good status, i.e. a good standing, the following is listed there in detail:
Date of incorporation of the Seychelles offshore company
IBC registration number of the Seychelles offshore company
The above company was duly incorporated under the International Business Companies Act, 2016.
The name of the Company is still on the Register of International Companies and the Company has paid all fees, royalties and charges due and payable under the provisions of the IBC Act, 2016
The company is not in liquidation or dissolution
No procedure has been initiated to remove the name of the company from the said register
As far as the documents submitted to the Registrar of Companies show, the company is legally well positioned
The Certificate of Good Standing shall be signed and authorised by the Seychelles Registry. It is therefore an official document of the government.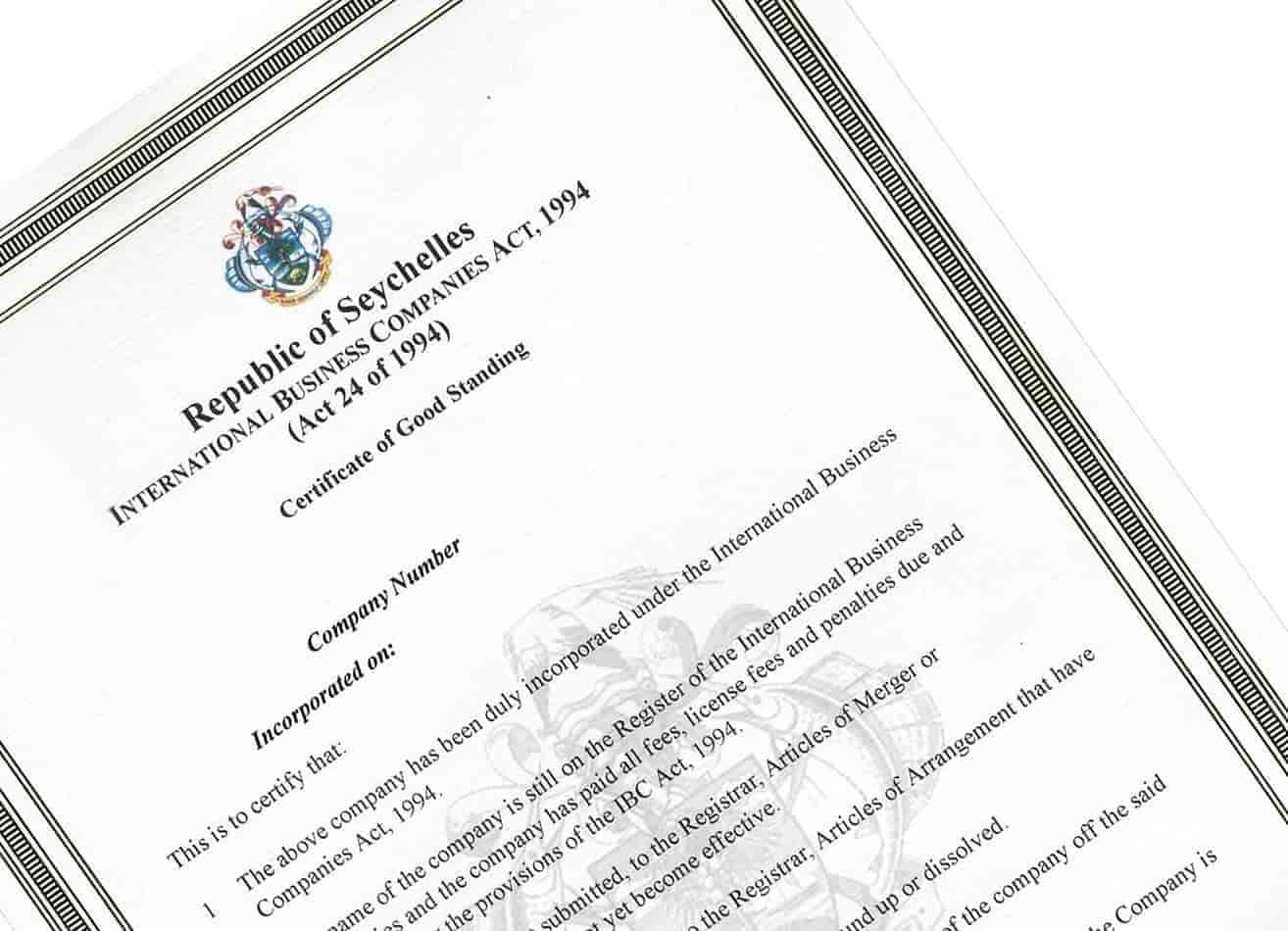 In order to make the Certificate of Good Standing internationally legally valid, the document is often provided with an apostille.
The apostille, also known as the Hague Apostille, is a form of authentication in international document traffic. It is used in legal relations between states.
Further authentication, e.g. by a notary public, is not necessary as the Certificate of Good Standing bears a government seal and an official signature of a government official.
It may also be interesting, because it is requested just as often, the Certificate of Incumbency.
We are sorry that the contribution was not helpful for you!
Let us improve this contribution!
How can we improve this contribution?